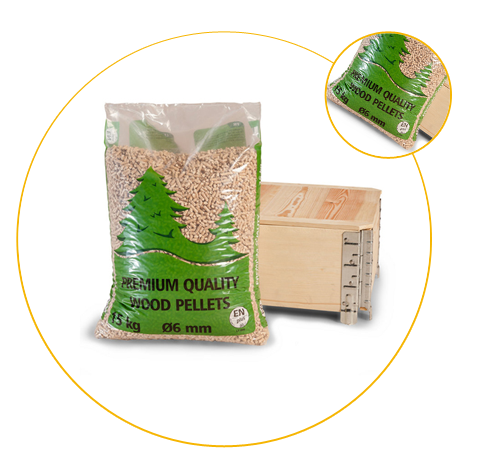 Pellets
Subsidiary, i.e. joint-stock company Gvijus manufactures pellets of ecological and clean softwood sawdust. Our pellets received EN+A1 top quality certification. No additives or glue are used in the manufacturing process.
We can offer 6 and 8 mm sawdust pellets that can be packed in plastic bags of 15, 16, 20 and 25 kg or big-bags from 800 to 1,000 kg. Other types of packaging are available, depending on the customer's needs.
Manufacturing capacity of Gvijus, is up to 2,000 tons of pellets per month.
The address of Gvijus: Dapkūnų Village 5, Meškuičių Subdistrict, Šiauliai District, Lithuania.
For more information, visit www.gvijus.lt

For more information about the pellets, please contact our sales managers. Contact us.
Purchase dept.
Raw materials purchase

Tel: +370 677 27 770