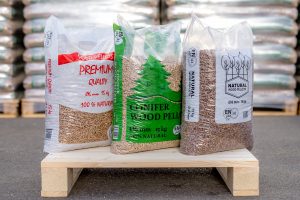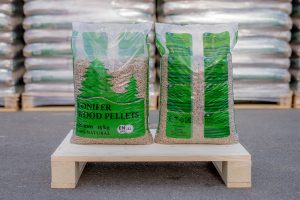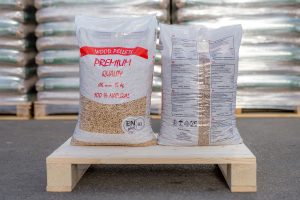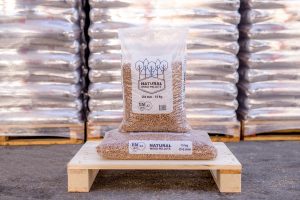 Pellets
Wood pellets
Our wood pellets made of natural wood, i.e. wood chips or sawdust, which are dried, milled and compacted. Glue or chemical additives are not used for the production of wood pellets, which is 100%. wood fuel.
The company UAB "Bageta" can offer you:
6 mm coniferous wood pellets; ENplus A1 class
6 mm coniferous and deciduous wood pellets; ENplus A2 class
Packing and packaging
Our produced wood pellets may be packaged in:
15 kg bags.
Big Bags in 1000 kg.
Possibility to produce in client design bags.
Raw material
All raw materials used in production of wood pellets are debarked. We use the highest quality coniferous and deciduous wood sawdust and wood chips.