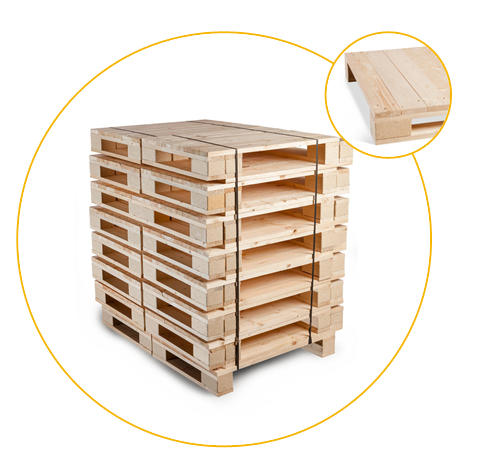 Pallets
Bageta offers pallets of different complexity and designs, depending on the characteristics of the cargo, its transportation and storage. We can also manufacture pallets using drawings of our customers.
Our pallets are manufactured from the top-grade wood using wood or pressed-sawdust blocks. We focus on the manufacture of top-grade heavy-duty pallets used to transport or store heavy cargo.
All pallets can be dried or thermally treated in accordance with the requirements of the international standard ISPM 15.